A Handy Guide to Visiting New York in December
Contents
As the chill of winter settles over the bustling streets, the Big Apple transforms into a wonderland of festive lights, exhilarating events, and an infectious holiday spirit that's truly unparalleled. From the iconic Rockefeller Center Christmas Tree to the captivating window displays along Fifth Avenue, New York in December offers an unforgettable blend of seasonal delights and cultural extravaganzas. Check out this guide to help you plan your visit to New York in December with an extensive list of things to do, information about the weather, and so much more!
Is December a good time to visit New York?
December is one of the best months to visit New York because you get to experience the city in all its festive glory and holiday magic. The weather is cold and a little snowy, making it ideal for fun activities like ice skating and sledding.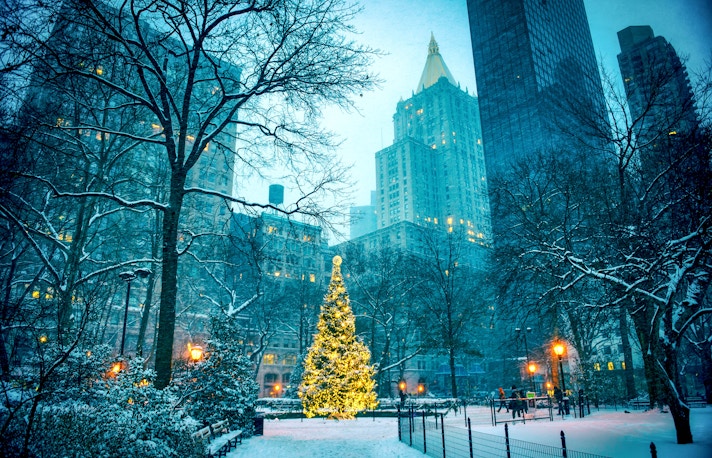 Why you should visit?
New York transforms into a winter wonderland with dazzling lights, festive decorations, and iconic events like the Rockefeller Center Christmas Tree Lighting and Times Square's New Year's Eve celebration.
The winter landscapes and ice skating rinks provide a peaceful escape from the city's hustle and bustle.
Museums and performance venues host special holiday-themed exhibits and shows, making it an ideal time to explore the city's rich cultural heritage.
What to look out for?
The city experiences snowfall in the month of December, therefore, keep a check on weather conditions and updates for any cancellations that might happen.
December is the peak season for tourists, which means higher accommodation rates and huge crowds at popular attractions. Plan your visit accordingly.
December is the peak of the holiday shopping season, and New York offers an array of world-class stores and holiday markets for unique gifts and seasonal treats.
The city's diverse culinary scene shines during December, with restaurants featuring festive menus and delightful holiday treats.
Overview of the weather in New York in December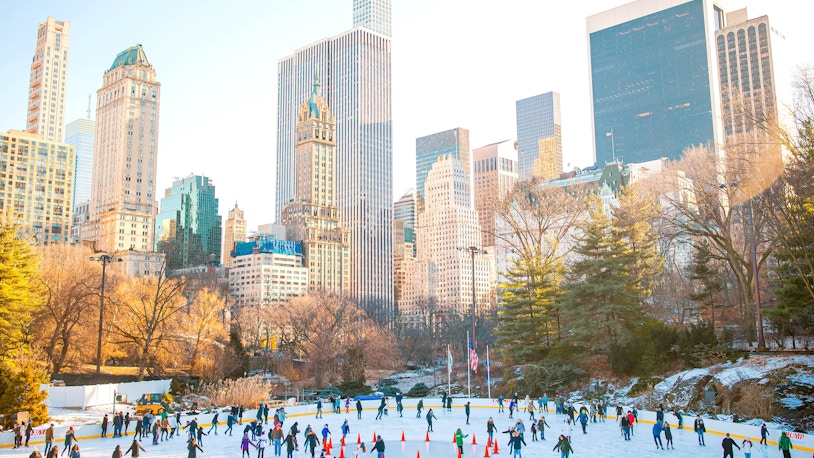 The weather in New York in December is extremely cold with occasional showers and pretty strong winds. It is an ideal month for fun activities like ice skating, snowball fights, Broadway shows, and museum hopping.
Average temperature: High: 0 degrees C, Low degrees: 7 degrees C
Average rainfall: 87 mm
Daily wind speed: 14.4 mph
Temperature of sea: 8 degrees C
Average daylight: 9 hours
Best time to visit New York
Best things to do in New York in December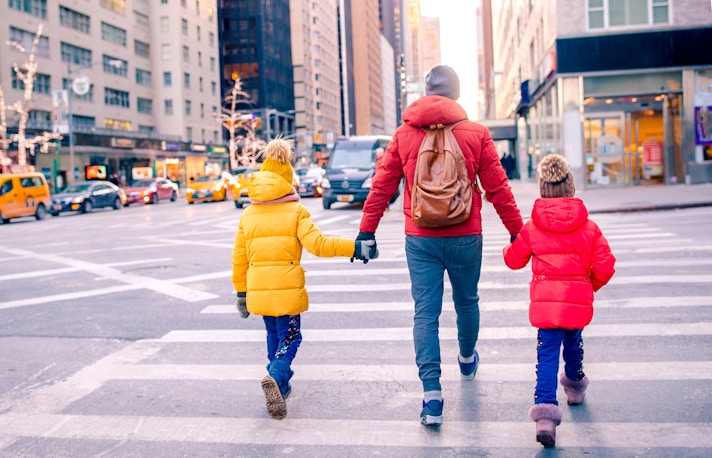 Times Square
Times Square, located in the heart of Manhattan, is an iconic commercial and entertainment district. Known for its colossal digital billboards and vibrant atmosphere, it's often referred to as 'The Crossroads of the World'. It is a major tourist destination, hosting events like the New Year's Eve ball drop and offering numerous theaters, restaurants, and shops. It's a bustling and vibrant place to soak in the holiday spirit and celebrate the impending new year.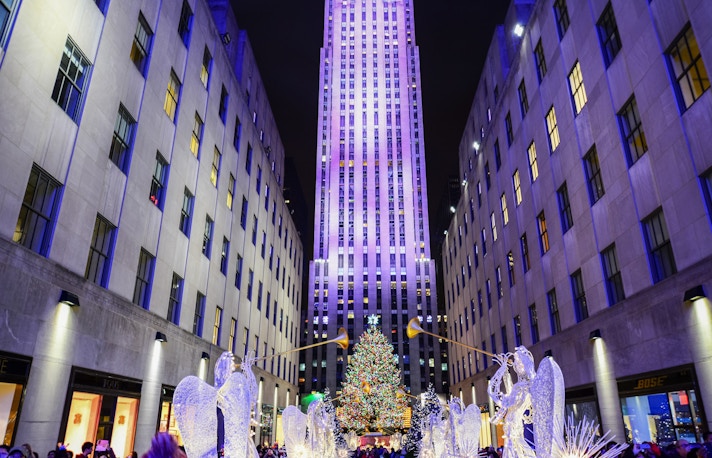 Rockefeller Center
The Rockefeller Center, a famous New York City landmark, is a complex of commercial buildings, restaurants, and entertainment venues. It's most renowned for its ice skating rink, which is a beloved winter attraction. Nestled below the towering Prometheus statue, the rink opens during the holiday season, creating a picturesque scene with a massive Christmas tree and twinkling lights. Visitors can skate against the backdrop of the iconic Rockefeller Center, making it a quintessential New York experience.
Visit the Rockefeller Center during Christmas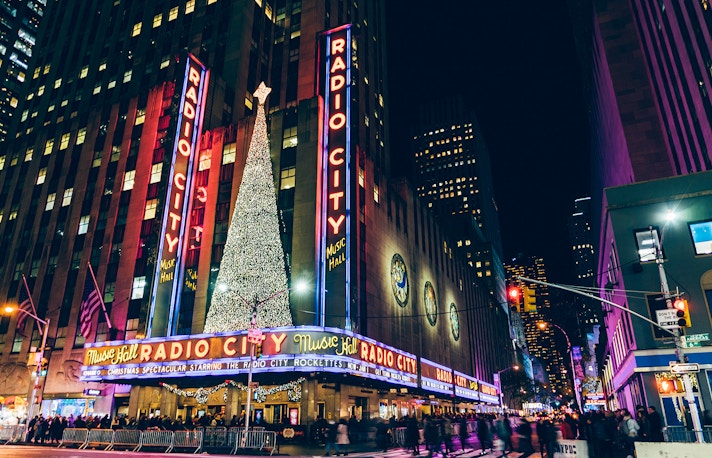 Radio City Christmas Spectacular
The Radio City Christmas Spectacular is a cherished holiday tradition. Hosted at the iconic Radio City Music Hall, the show features the world-famous Rockettes, known for their precision dance performances. Spectacular scenes, stunning costumes, and beloved holiday music make this extravaganza a magical experience for all ages. From the enchanting 'Parade of the Wooden Soldiers' to the high-energy 'New York at Christmas', it's a heartwarming celebration of the season, capturing the spirit of Christmas in the city.
Watch the Radio City Rockettes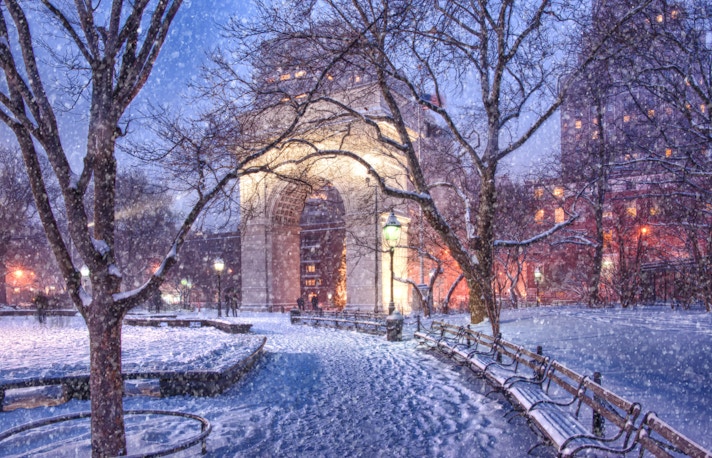 Washington Square Park
Nestled in the heart of Greenwich Village, Washington Square Park is a thriving urban oasis with a rich history. It's famous for its iconic marble arch and serves as a gathering place for artists, students, and local residents. The park's central fountain and lush greenery offer respite in the midst of bustling Manhattan. It's a hub for live music, street performers, and cultural events, making it a vibrant and quintessentially New York space.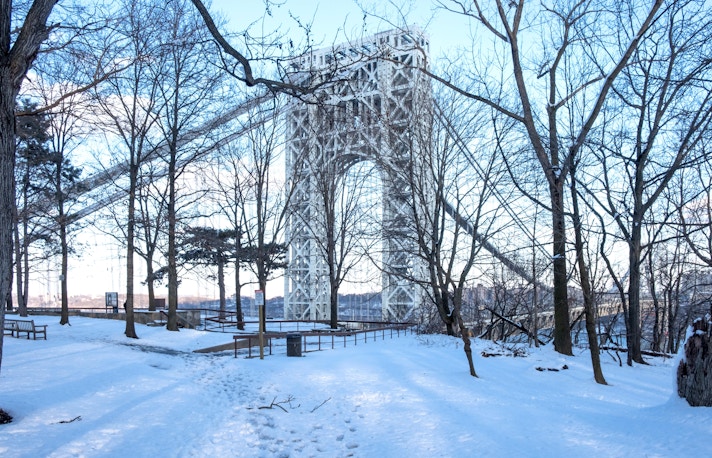 George Washington Bridge
The George Washington Bridge is a colossal suspension bridge connecting Manhattan to New Jersey, across the Hudson River. It stands as an iconic structure and a vital transportation link in the metropolitan area. The bridge features massive steel towers and a double-decked roadway, providing critical access for commuters and travelers. With picturesque views of the Hudson River and the city, it serves as both a functional bridge and a striking piece of engineering.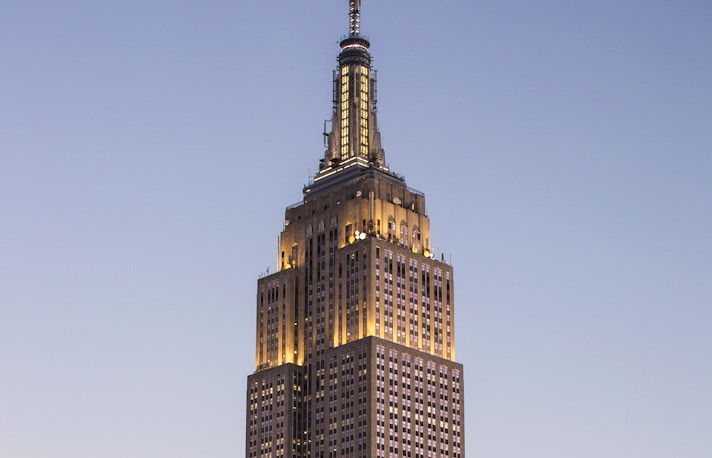 Empire State Building
The Empire State Building, an art deco masterpiece, is an enduring symbol of the city. Its observation decks - the Main Deck on the 86th floor and the Top Deck on the 102nd floor - offer visitors unobstructed panoramic vistas of Manhattan's skyline, including landmarks like Central Park, Times Square, and the Hudson River. The building's history and iconic stature make it a must-visit in New York, offering opportunities to appreciate the city's history, architecture, and its dazzling lights against the night sky.
Visit the Empire State Building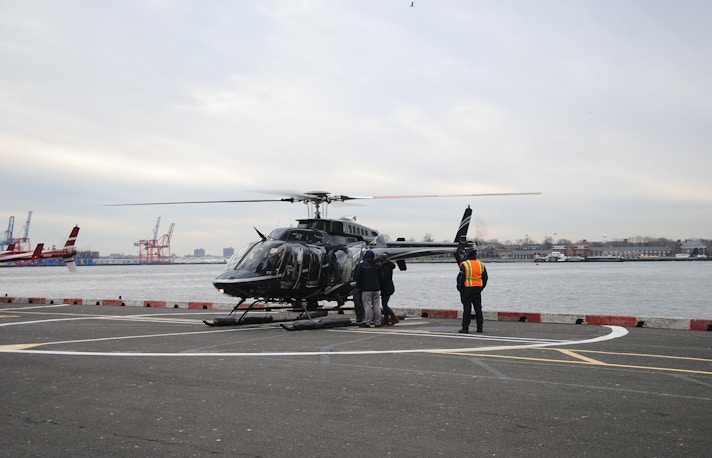 New York Helicopter Tours
Take an awesome helicopter ride over New York City. The pilot will talk to you about what you're seeing, like the Statue of Liberty and Central Park. You'll also get to look at the really tall buildings and a special bridge that connects Staten Island to New York. This is a really fun way to see the amazing city from high up in the sky.
Book a New York Helicopter Tour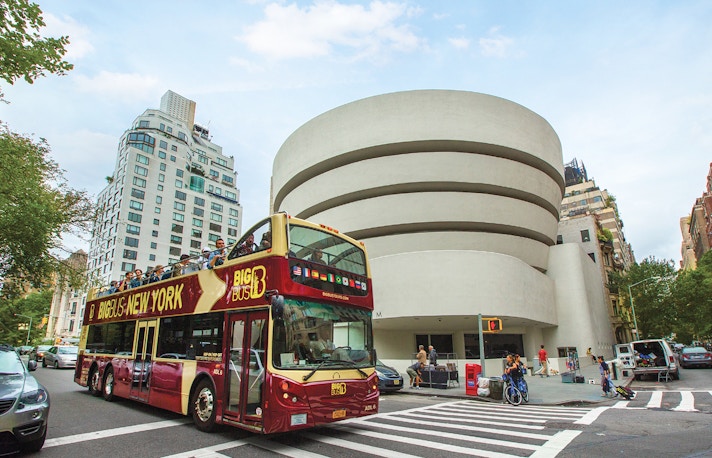 New York Hop On Hop Off Tours
Exploring New York is super fun with the hop-on, hop-off bus tour. You get to see all the famous places and cool buildings from a big bus. There are two routes: one for downtown and one for uptown, and they stop at spots like Times Square, the Empire State Building, and Central Park. The guides talk about all the attractions and places you're seeing in different languages. It's a relaxed and fun way to see the Big Apple when you want.
Go on an NYC Hop on Hop off Bus Tour
Events in New York in December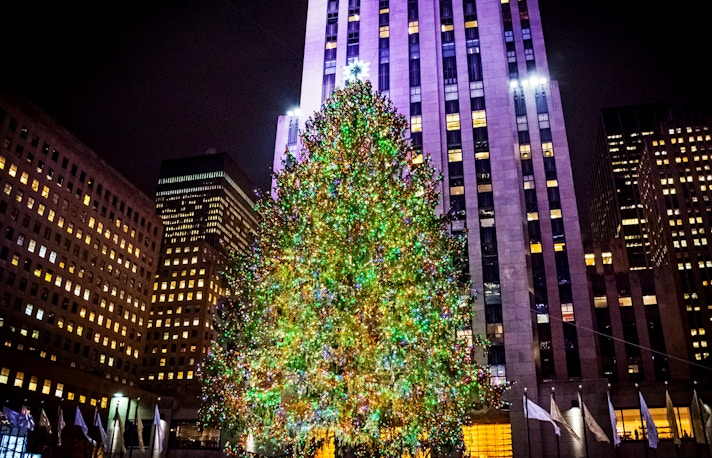 Christmas Tree Lighting at Rockefeller Center
The annual lighting of the Rockefeller Center Christmas Tree is a cherished holiday tradition in New York City. It features a massive, beautifully adorned tree, decorative lights, and a festive celebration with live performances, bringing joy and the spirit of the season to thousands of spectators.
Spend Christmas at the Rockefeller Center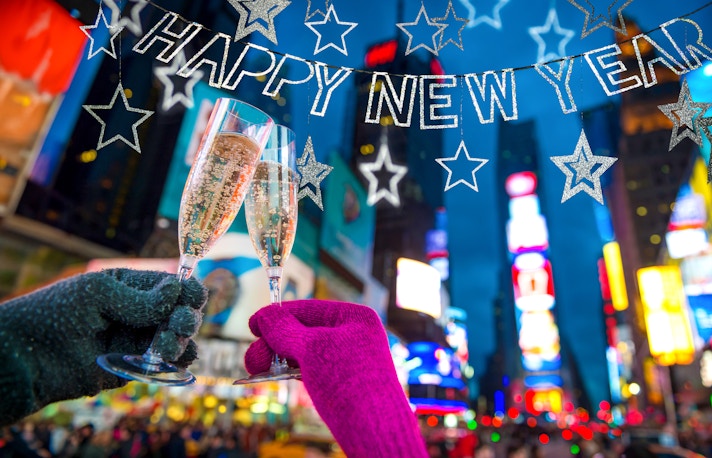 New Year's Eve at Times Square
New Year's Eve at Times Square is the world-famous event where crowds gather to watch the ball drop and ring in the new year. It's an iconic celebration with musical performances and a joyous atmosphere, attracting visitors from around the globe to welcome the arrival of the new year.
New Year's Eve in New York guide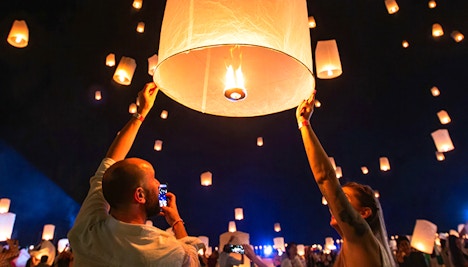 Hello Panda Festival
The Hello Panda Festival in New York is a vibrant holiday event featuring intricate lantern displays, international food vendors, cultural performances, and carnival rides. It's a celebration of diverse cultures and a dazzling spectacle, perfect for families and anyone looking to embrace the holiday spirit.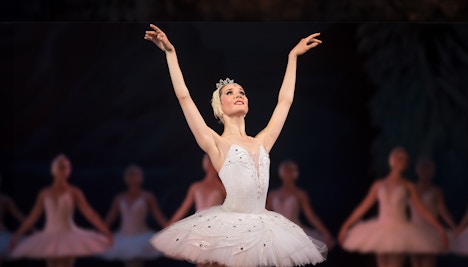 The Nutcracker
"The Nutcracker" is a beloved holiday tradition in New York City. This classic ballet, set to Tchaikovsky's music, tells the enchanting story of a young girl's journey through a magical world. Various productions, including the New York City Ballet's, bring this timeless tale to life, filling audiences with holiday cheer and wonder.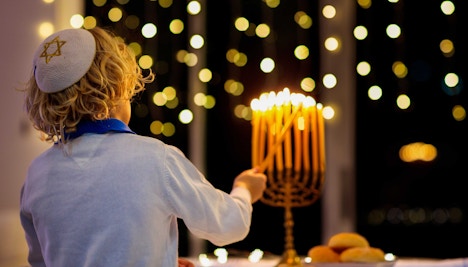 Hanukkah
Hanukkah in New York is a time for Jewish communities to celebrate the Festival of Lights. Menorah lightings, festive gatherings, and traditional foods like latkes and sufganiyot are enjoyed throughout the city, fostering a sense of togetherness and a vibrant acknowledgment of Jewish culture and tradition.
Know before you visit New York in December
Travel essentials
What to wear?
What to pack?
Transport
Stay
Food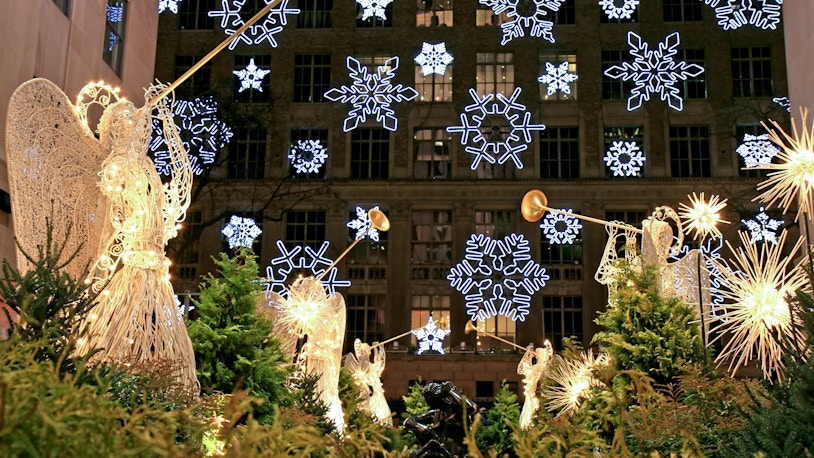 Time zone: GMT-5
Currency: United States Dollars (USD)
Country code: +1-646
Emergency numbers: 911
Travel Guide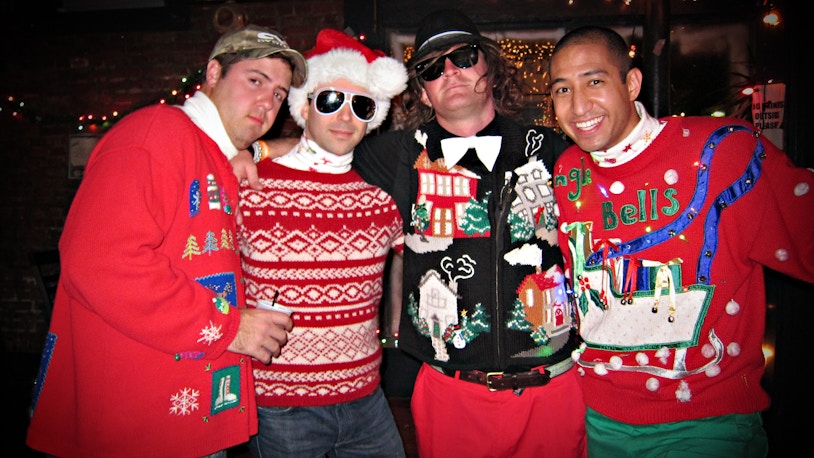 Dress in warm layers like heavy coats, sweaters, and windproof jackets, to protect yourself from the cold weather.
Scarves, hats, gloves, and a beanie are recommended to keep you warm and protected from the chilly winds.
Insulated footwear along with a warm, waterproof pair of boots are essential for the cold and potentially snowy conditions.
Thermal undergarments can provide an extra layer of insulation.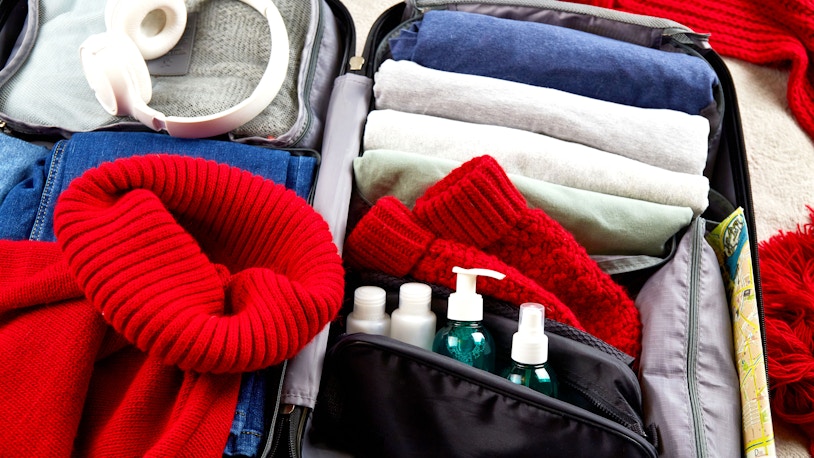 Carry extra warm clothes to protect yourself from unpredictable weather conditions.
Phone chargers and power adapters.
A good moisturizer, chapstick, lip balm, and lotion to prevent dry skin.
Carry hand sanitizers and all necessary medication.
Pack an umbrella or raincoat to shield yourself from rain or snow.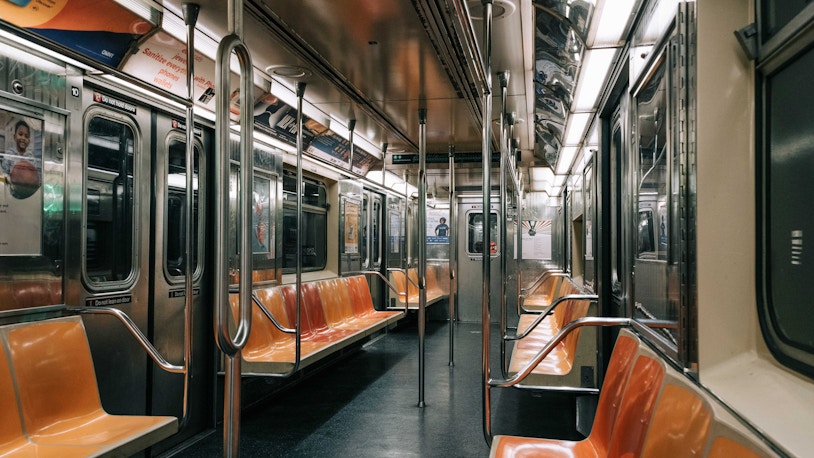 Getting around New York in December:
By subway: The NYC subway network is efficient, budget-friendly, and runs 24/7 connecting all major attractions and neighborhoods in New York.
By bus: The bus network in NYC covers areas not served by the subway. The buses are heated, making them a comfortable and affordable option in winter.
By ferry: Use the ferry service in the city to travel between Manhattan, Brooklyn, Queens, and the Bronx, while soaking in scenic panoramic views of the city's waterfront.
By taxi: Taxis and ride-sharing services are available across New York, providing people door-to-door transportation while serving as a warm and convenient option during the winter season.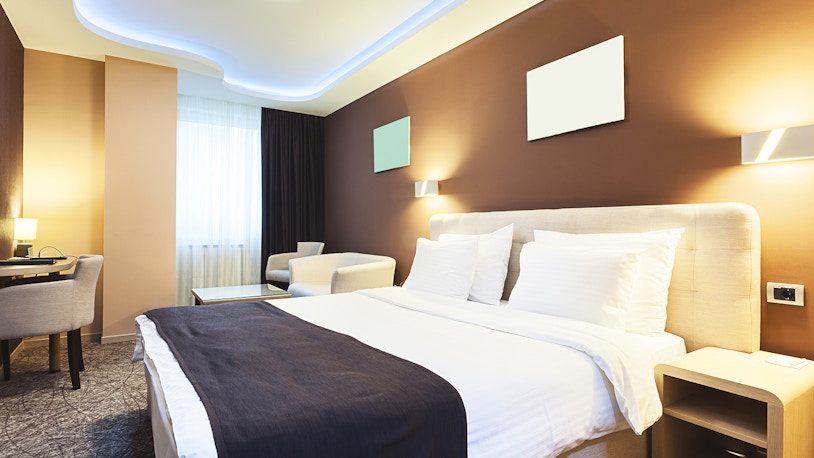 From budget hotels to luxury ones, New York City offers accommodation options for all kinds of budgets.
Budget hotels: The Q4 Hotel and Hostel, The Local Hostel NYC, The Bowery House
Mid-range hotels: The Moxy NYC Times Square, The Ace Hotel New York, The Watson Hotel
Luxury hotels: The Baccarat Hotel & Residences, The Mandarin Oriental New York, The Conrad New York Downtown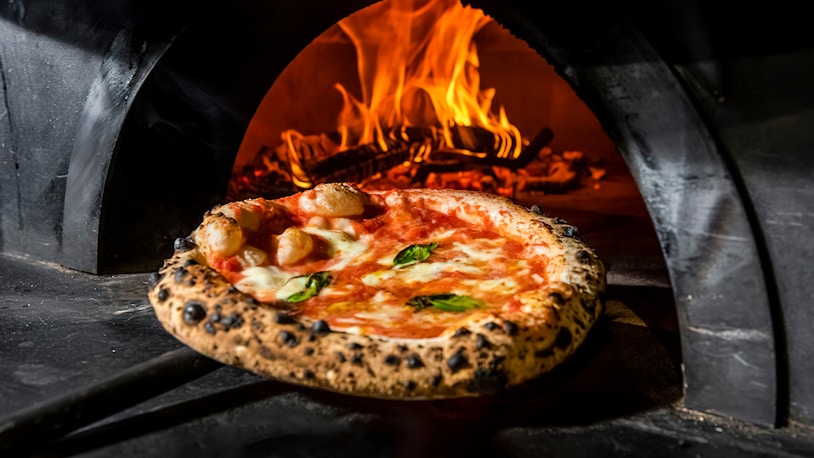 New York boasts a diverse culinary scene and December is the month to explore some delicious seasonal treats, popular places, and old favorites.
Bostwick's Chowder House: This gem of a place in East Hampton is famous for its delicious clam chowder, lobster rolls, and fresh seafood.
Delmonico's: A crowd favorite, this historic 19th century restaurant in Manhattan is known for its steaks and Italian-American cuisine.
Juliana's Pizza: This family-owned business carries on the tradition of the original Patsy Grimaldi's Pizzeria and is celebrated for its authentic, classic wood-fired Neapolitan pizzas made with high-quality ingredients.
Bengali Sweet House: In the Curry Hill neighborhood, this casual spot is famous for its Bengali sweets and delicious vegetarian and non-vegetarian dishes.
Little Pie Company: This bakery and café in New York City is renowned for its exceptional pies. Their signature creation is the sour cream apple walnut pie, but they also offer a variety of other delectable pies and baked goods, making it a sweet haven for dessert enthusiasts.
Vanessa's Dumpling House: This Chinatown gem serves mouthwatering dumplings and other Chinese specialties at budget-friendly prices.
Explore New York through the year
Frequently asked questions about visiting New York in December
Is December a good time to visit New York?
Yes. December is one of the best months to visit New York because the entire city is in the mood to celebrate Christmas. There is holiday lighting everywhere, markets selling decorations, beautifully decorated Christmas trees, and more. If you don't have a problem with huge crowds and really want to experience the city in all its glory, December is the perfect time to visit.
What are the best things to do in New York in December?
Enjoy ice skating at Rockefeller Center, attend a Broadway or Radio City Christmas Spectacular performance starring Rockettes or The Nutcrackers, explore the holiday markets at Bryant Park and Union Square, savor elaborate Christmas Dinners at restaurants, go on a walking tour of the city to soak in the holiday lighting, and enjoy Christmas-themed events and shows..
Is New York cold in December?
Yes. New York City is cold and quite rainy and windy in December. It also experiences light snowfall during the month.
How hot is New York in December?
New York is not hot in December. It experiences cold, freezing temperatures and snowfall.
Can you swim at beaches in New York in December?
No. You cannot swim at New York beaches in December because the sea temperature is freezing cold at around 8 degrees.
Is it sunny in New York in December?
There are less chances of a perfect sunny day because the weather is mostly a mix of sunshine, rain, and light snow. But the city does experience a few days of sunshine in the month of December.
What clothes to wear in New York in December?
Wear warm clothes like heavy or trench coats, jackets, sweaters, thermal layers, scarves, hats, and gloves, to protect yourself from the cold weather. Carrie a beanie or hoodies as well.
Is it rainy in New York in December?
Yes. New York experiences a good amount of rainfall and cloudy skies in December.
Is New York expensive to visit?
New York is an expensive city to visit, especially if you are traveling in the month of December because it is peak tourist season and a time for celebration.
The city is generally safe, though it's wise to avoid lonely areas at night and be cautious of pickpockets in crowded places.
What can I see in New York in December?
Don't miss the Christmas Tree Lighting at Rockefeller Center and the New Year's Eve celebration at Times Square. You can go museum-hopping to The Metropolitan Museum of Art or the Museum of Modern Art for holiday exhibits, visit Central Park for its winter landscapes and carriage rides, explore medieval art and architecture at The Met Cloisters, or take a bus tour of popular attractions.
What are the major events in New York in December?
The Christmas Tree Lighting at Rockefeller Center and the New Year's Eve celebration at Times Square are the two major events in New York in December. Besides these, The Nutcracker, Hello Panda Festival, and Hanukkah are recommended events that you should attend.
What is the average temperature in New York in December?
The average temperature ranges between 0 to 7 degree Celsius in December.
What are the best things to do with kids in New York in December?
Take the kids ice skating at Rockefeller Center or Wollman Rink in Central Park. Meet Santa at various locations, including Macy's Santaland and other holiday displays. Enjoy family-friendly holiday performances and  Broadway shows. Visit interactive and kid-focused museums like the American Museum of Natural History and the Children's Museum of Manhattan. Don't miss the holiday train shows at the New York Botanical Garden or the New-York Historical Society. Also, visit the New York Aquarium, Bronx Zoo, Adventure Land, Luna Park, or Coney Island.