Everything You Should Know When Visiting New York in March
Contents
New York is an irresistible tapestry of energy and iconic landmarks like the Empire State Building, New York Public Library, Statue of Liberty, Times Square, and Central Park. Amidst skyscrapers and architectural marvels, vibrant streets, artistry, illuminating lights, and diverse cultures come together to create an extraordinary fusion of art and history. It's a global gem that's undeniably captivating. This cosmopolitan hub seamlessly blends art, cuisine, and opportunities. 
Throughout the year, New York's weather shifts with the seasons. While the city is alive all year round, let's delve into its offerings for the dynamic month of March.
Is March a Good Time to Visit New York?
The month of March sees the arrival of the spring season in New York with cherry blossoms and lush greenery. The city also experiences a low tourist season.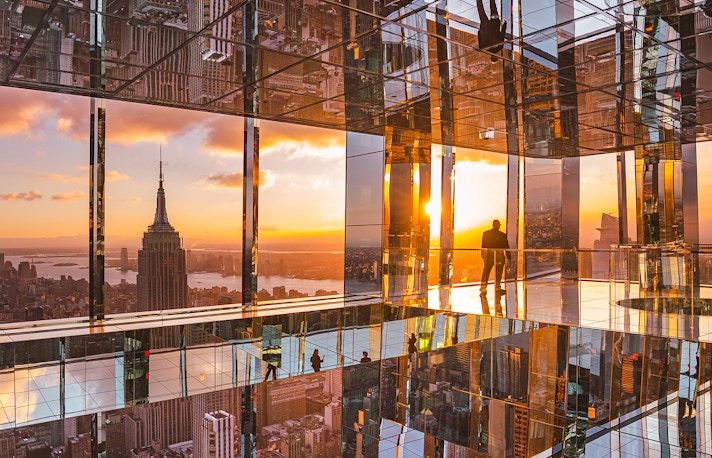 Why You Should Visit?
New York goes through a seasonal transition in March, which means it's neither too cold like the winter season and nor too hot like during summers.
The onset of the spring season happens in March, which means visitors get to witness cherry blossoms and greenery at sports like Central Park and Brooklyn Botanical Garden.
The city hosts several fun events in March like St. Patrick's Day, Macy's Flower Show, The Armoury Show NYC, and the Flamenco Festival.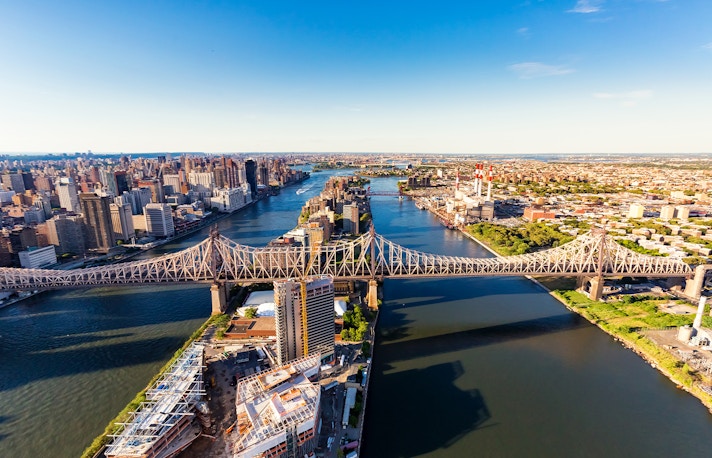 What to Look Out For?
Keep a check on weather conditions because the month of March does witness a certain amount of snowfall.
Temperatures can drop to -1°C at night making the weather quite cold.
Don't miss the cherry blossoms at Central Park, Brooklyn Botanical Garden, and other hidden spots around the city.
Overview of the Weather in New York in March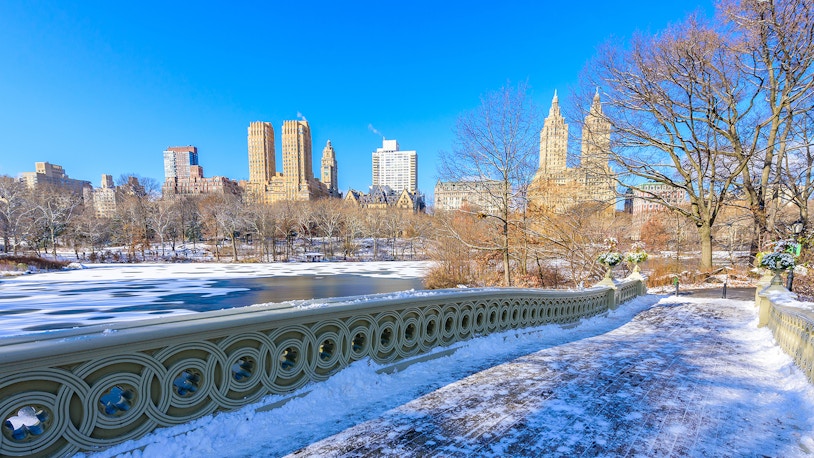 The weather in New York in March is neither too hot nor too cold. It is pleasant with just the right amount of daylight as well as snowfall. The month is ideal for visiting museums, watching Broadway shows, taking helicopter tours, and other similar indoor and outdoor activities.
Average temperature: High: 11 degrees C, Low degrees: -1 degrees C
Average rainfall: 12.7mm
Daily wind speed: 15.5 mph
Temperature of sea: 2.8 degrees C to 6.6 degrees C
Average daylight: 11.9 hours
Best Time to Visit New York
Best Things to Do in New York in March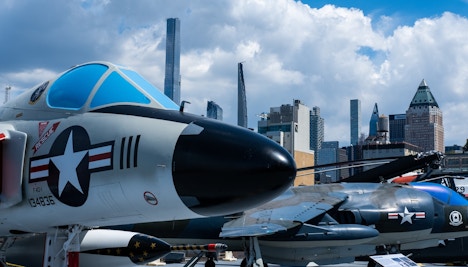 1. Intrepid Sea, Air & Space Museum
City Landmark | Museum
The Intrepid Sea, Air & Space Museum is a captivating attraction centered around the USS Intrepid aircraft carrier. The museum showcases a diverse collection of historic aircraft, including fighter jets and space shuttle Enterprise. Visitors can explore interactive exhibits, get a glimpse into the history of naval aviation, and also step aboard the aircraft carrier itself. It offers a fascinating journey through maritime, aeronautical, and space history.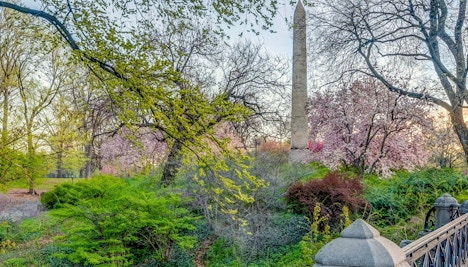 2. Central Park
City Landmark | Park
Central Park provides a lush green oasis, which is a striking contrast to the skyscrapers that New York City is known for. In the month of March, a winter wonderland vibe persists in the park even beneath a light layer of snow. The most special part about visiting Central Park in March is that visitors can enjoy ice skating at Wollman Rink or witness the annual ice carving show. Amidst the natural beauty, these seasonal delights make the park an enticing destination during this time of the year.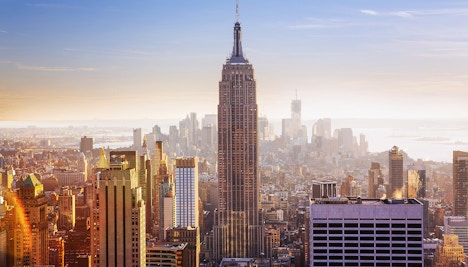 3. Empire State Building
City Landmark | Observatory
The Empire State Building, a must-see while you're in New York, offers breathtaking panoramic views from its 86th-floor open-air observatory. Gazing over Manhattan's vast expanse and the sprawling ocean below is a truly awe-inspiring experience. Don't miss the chance to be captivated by the city's skyline and its mesmerizing beauty. The incredible sweeping views of the extensive stretch of Manhattan and the ocean beneath the observation deck will undoubtedly astonish you.
Visit the Empire State Building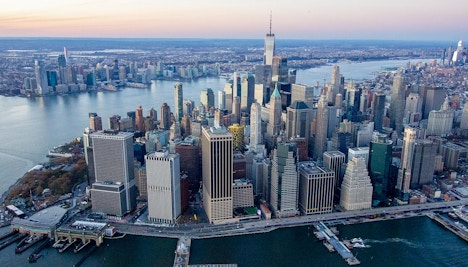 4. New York Helicopter Tour
Sightseeing
Appreciate New York in all its glory from high up in the air by taking an exhilarating helicopter tour of this stunning city while listening to live commentary from the pilot. Fly past the Governor's Island, Ellis Island, the iconic Statue of Liberty, and Central Park. Get a glimpse of the Financial District of New York as well as the One World Trade Center, the Chrysler Building, and the Empire State Building. Check out the Verrazano Narrows Bridge - the suspended bridge that serves as the gateway between Staten Island and New York.
Take a New York Helicopter Tour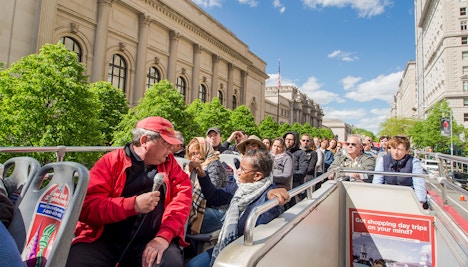 5. New York Hop On Hop Off Bus Tour
Sightseeing
A hop-on hop-off bus tour is one of the best ways to explore New York City because it allows you to spot all the iconic sites and landmarks as well as enjoy 360-degree views of the city. Visitors get access to both the Downtown and Uptown routes featuring 10-14 dotted stops across the city as well as an onboard audio guide available in five languages. Stop by iconic sites like Times Square, the Empire State Building, Central Park, SoHo, Brooklyn Bridge, Wall Street, Battery Park, and more, on this bus tour.
Book a Hop-On Hop-Off Tour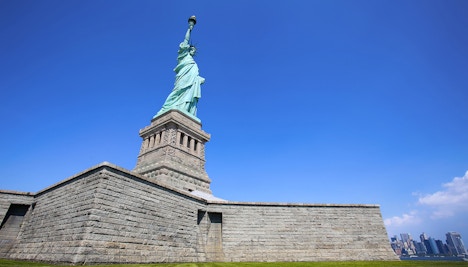 6. Statue of Liberty
City Landmark | Statue
The Statue of Liberty, New York's quintessential symbol, stands tall at 305 ft. on Liberty Island. Gifted by France to the United States, this architectural marvel symbolizes liberty and democracy. Visitors can explore the pedestal and museum for insights into the history of the country. Ascend to the statue's crown for dazzling views of the city and Manhattan skyline. In March, a quieter shoulder season, you can relish the experience without the typical tourist crowds.
Visit the Statue of Liberty
Events in New York in March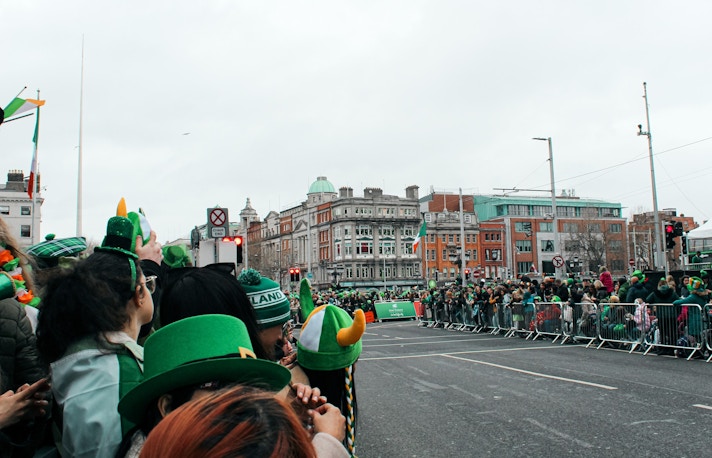 St. Patrick's Day Parade
When: March
The St. Patrick's Day Parade in New York is an iconic and vibrant celebration of Irish heritage. Held annually on 17 March along Fifth Avenue, the parade features marching bands, cultural displays, and participants donning green attire. It's one of the world's oldest and largest St. Patrick's Day parades, attracting locals and tourists alike. The event showcases a spirited blend of tradition, community, and festivity, embodying the city's diverse and lively spirit.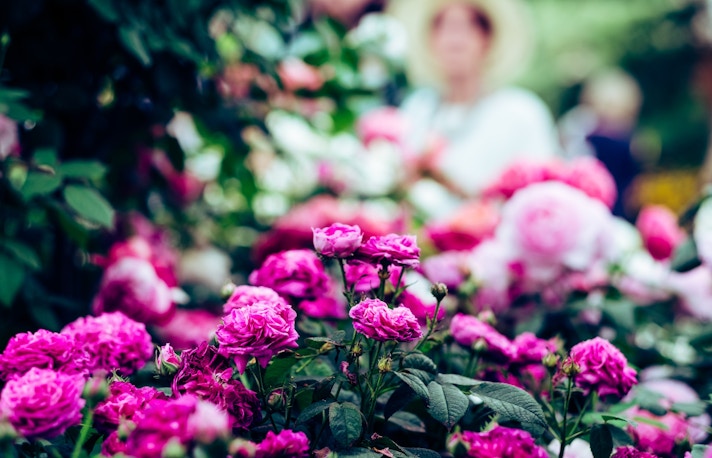 Macy's Flower Show
When: March - April
Macy's Flower Show is a dazzling and vibrant springtime spectacle hosted by the iconic Macy's department store in New York. The show features stunning floral displays, intricate arrangements, and immersive garden-themed installations. Visitors can explore a world of colors and scents and marvel at the creativity of the floral designers. The show brings the beauty of nature indoors, captivating both locals and tourists with enchanting displays.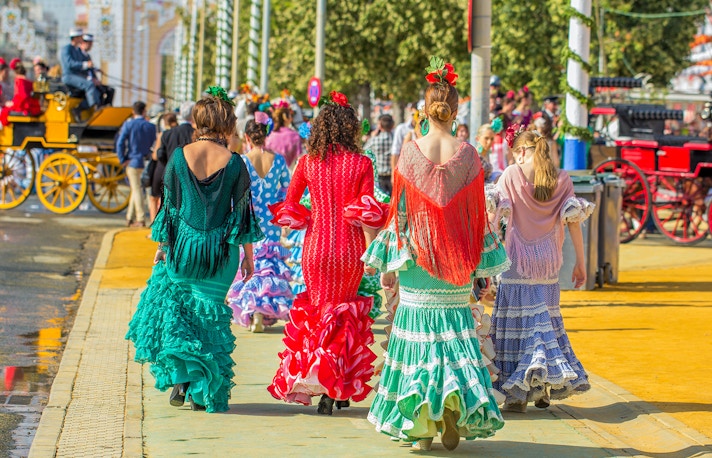 Flamenco Festival
When: March
The Flamenco Festival is an electrifying celebration of Spanish culture and artistry featuring a dynamic lineup of flamenco performances. The festival showcases the passionate rhythms and captivating dances of this traditional Spanish art form. Renowned artists and emerging talents from across the globe gather to present their talents, immersing the audience in the intensity and beauty of flamenco. The festival offers a unique opportunity to experience the vibrancy of Spanish culture right in the heart of New York City.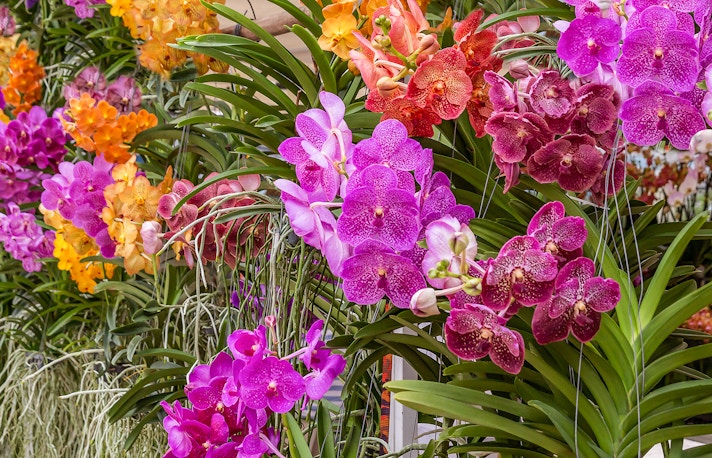 Orchid Show at Botanical Garden
When: March - April
The Orchid Show at the New York Botanical Garden is an enchanting event that celebrates the beauty and diversity of orchids. Held within the garden's lush glasshouse, the show features a mesmerizing array of orchid species and hybrids from around the world. Intricate displays and creative arrangements highlight the elegance of these flowers. Embark on a captivating journey through orchid-filled landscapes at this beloved springtime attraction that delights both nature enthusiasts and admirers of botanical art.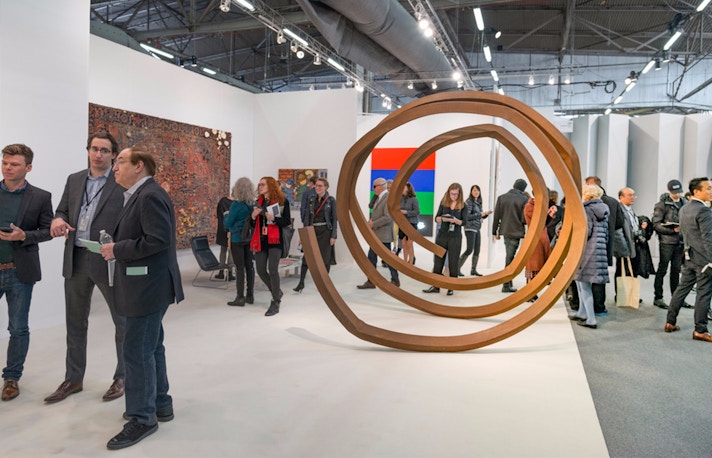 The Armory Show NYC
When: March
The Armory Show is a prestigious art fair held every year on Piers 90 and 94 in New York. It features modern and contemporary artworks from around the globe including a diverse range of artistic mediums, including paintings, sculptures and installations. Founded in 1994, the show has been a cornerstone of the city's cultural landscape offering an immersive experience for art enthusiasts, collectors, and visitors alike. It is a galvanizing force in the world of art and an inseparable part of the city's art market and beyond.
Know Before You Visit New York in March
Travel Essentials
What to Wear?
What to Pack?
Transport
Food
Stay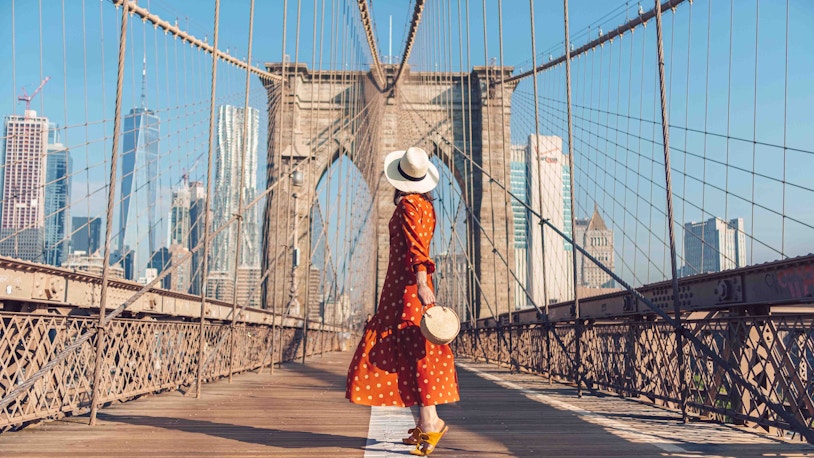 Time zone: GMT-5
Currency: United States Dollars (USD)
Country code: +1-646
Emergency numbers: 911
Travel Guide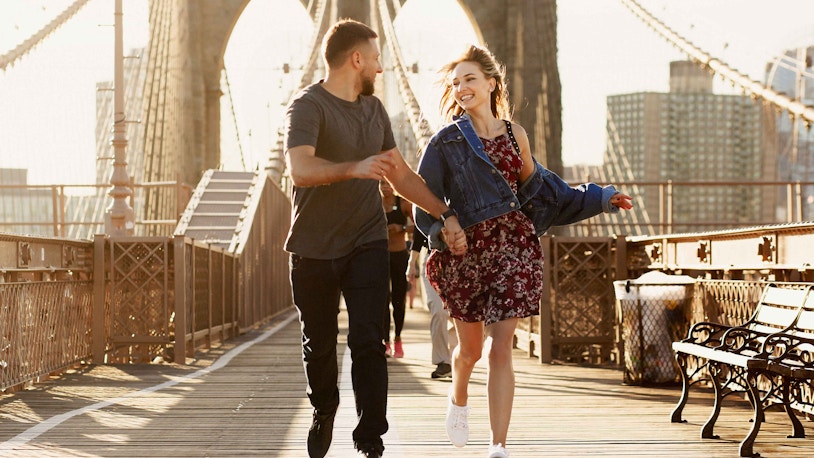 New York is cold during this time of the year, which is why we recommend carrying warm clothes like sweaters, overcoats, scarves, socks, boots, and more.
Pack layers and lots of insulated clothing.
Carry waterproof clothing because the city experiences a decent amount of rain and snow during the month.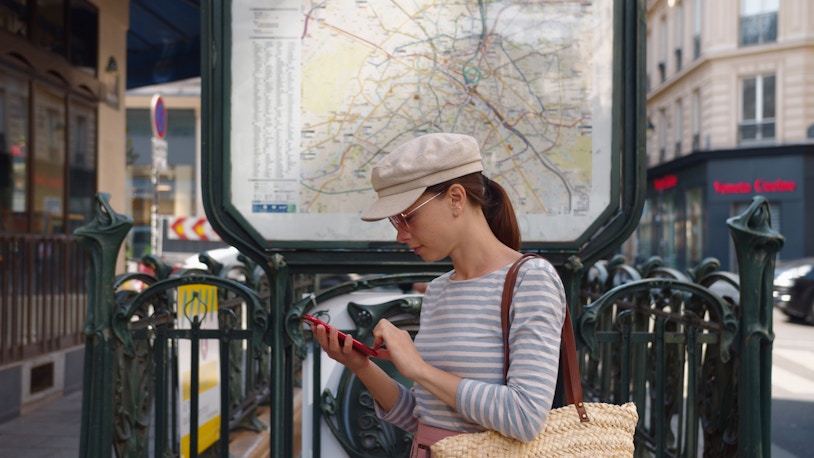 Carry your phone charger, power bank, and power adapters.
Pack thermal layers, woolen socks, sweaters, and heavy coats to protect yourself from the cold and waterproof clothing, raincoats, and umbrellas in case it rains or snows.
A few areas of New York can be dirty, therefore, pack hand sanitizers.
Carry your medicines and first-aid essentials, including band-aid.
A chapstick and lotion can come in handy to prevent dry lips and hands.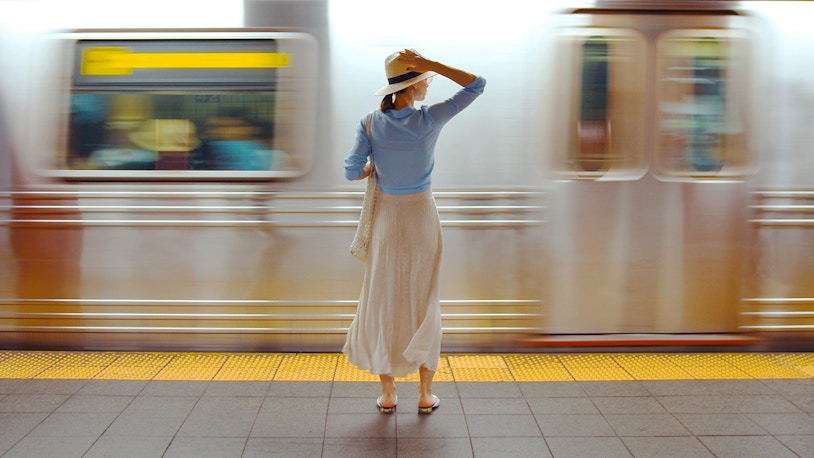 Getting Around New York in March
By Bus: The bus network in New York covers areas not served by the subway. The buses are heated, making them a comfortable option in March.
By Subway: The New York subway network is the most efficient and affordable way to get around the city. It runs 24/7 and connects all major attractions and neighborhoods.
By Ferry: Use the NYC Ferry service to travel between Manhattan, Brooklyn, Queens, and the Bronx, while soaking in scenic views of the waterfront.
By Taxi: Taxis and ride-sharing services like Uber and Lyft are easily available, providing door-to-door transportation.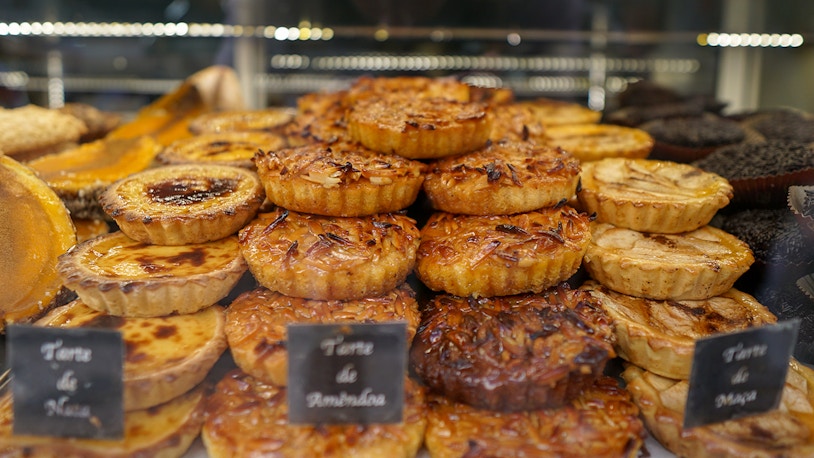 New York has a diverse food scene with options to satisfy everyone's tastes and preferences. There are several amazing restaurants serving dishes/cuisines from across the world.
Ippudo: This East Village Japanese eatery is renowned for its flavorful tonkatsu ramen and pork buns.
Two Little Red Hens: This cozy and laidback cafe and bakery is known for its custom cakes, creamy and traditional New York-style cheesecake, and cupcakes available in many flavors.
L'Artusi: This is a modern Italian trattoria known for its exquisite pasta dishes, and extensive wine list, and charming ambiance.
Balthazar: A renowned and classy French brasserie known for its bustling atmosphere and diverse menu featuring steak frites, brunch, and pastries.
230 Fifth Rooftop Bar: This bar is a must-visit for its stunning views of the Empire State Building and a heated rooftop, along with a memorable culinary experience.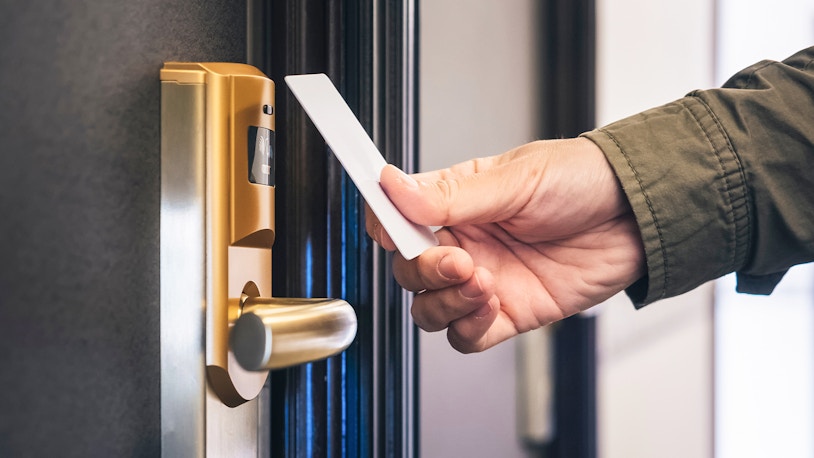 New York offers several accommodation options to suit any budget. From luxury hotels and resorts to budget-friendly hostels, there is something for everyone in the city.
Budget Hotels: NobleDEN Hotel, Hotel 50 Bowery NYC, EVEN Hotel Times Square South
Mid-Range Hotels: Library Hotel, The Langham New York Fifth Avenue, The Sherry-Netherland Hotel
Luxury Hotels: The Whitby Hotel, Crosby Street Hotel, The Towers at Lotte New York Palace
Explore New York Through The Year
Frequently Asked Questions About Visiting New York in March
Is March a good time to visit New York?
Yes. March is a shoulder month, which means fewer tourists, shorter lines, and potentially lower accommodation rates.
What are the best things to do in New York in March?
Take part in the St. Patrick's Day Parade, check out the Macy Flower Show at the New York Botanical Garden, catch a Broadway show, go ice skating, or visit iconic attractions like 
Is New York cold in March?
Yes. New York experiences cold weather in March. It is not as cold as the winter months of January and February but the temperatures are mild and carrying warm clothes is recommended.
How hot is New York in March?
The month of March is not hot. The city enjoys moderate temperatures, with certain days reminiscent of winter and others offering a touch of warmth and sunlight.
Can you swim in New York in March?
No. You cannot swim in New York in March because the water temperature is quite cold.
Is it sunny in New York in March?
Yes. New York City does experience a certain amount of warmth and sunshine in March despite mild temperatures.
What clothes to wear in New York in March?
Wear warm clothes like sweaters, overcoats, and scarves. Carry socks to keep your feet warm. Pack insulated clothing as well as waterproof clothing to protect yourself from the cold, rain, and snow.
Is it rainy in New York in March?
New York experiences slight rainfall in the month of March.
Is New York expensive to visit?
New York is usually one of the most expensive cities to visit but March is a shoulder season for tourism, which means accommodations and attractions are slightly cheaper to book.
New York is fairly safe. However, avoid going to deserted areas alone at night and watch out for pickpockets in busy streets.
What can I see in New York in March?
You can visit the Museum of Metropolitan Art, the Guggenheim Museum, Central Park, the New York Public Library, Brooklyn Bridge, and Times Square, to name a few.
What are the major events in New York in March?
A few major events that take place during the month of March include The Armoury Show, Macy's Flower Show, St. Patrick's Day Parade, Flamenco Festival, and the Orchid Show at the New York Botanical Garden.
What is the average temperature in New York in March?
In March, the temperature usually ranges from -1°C to 11°C.
What are the best things to do with kids in New York in March?
You can take your kids to the American Museum of Natural History, the Bronx Zoo, Governor's Island, New York Aquarium, Children's Museum of the Arts, and Lincoln Center. Take them to Rockefeller Center or Central Park for ice skating or make them watch a puppet show or a Broadway show for kids.