A Handy Guide to Visiting New York in November
Contents
New York City is one of the top tourist destinations in the world for art, fashion, food, and shows. Picture yourself looking up at iconic skyscrapers, strolling down the busy streets of Manhattan, or watching a fantastic Broadway performance. Each of the city's five boroughs and different neighborhoods have a vibe, personality, and history of their own. It's a year-round adventure, and even in November when it gets chilly, New York is still buzzing with excitement instead of going into a deep slumber for the cold winter.
Is November a good time to visit New York?
In the month of November, the weather in New York gets cold as autumn gives way to the winter season. The days get shorter with the city experiencing occasional showers. The weather is ideal for walking tours and dining at cozy cafes. Plus, it's the month of amazing concerts, festivals, live shows, sports events, and much more.
Why you should visit?
November witnesses a low tourist footfall, which means it's easier to visit the popular attractions due to less crowds.
The cold weather offers the opportunity for fun activities like ice skating, food festivals, holiday markets, and walking tours.
The month of November is also the time for great festivals, sports events, concerts, live shows, and more.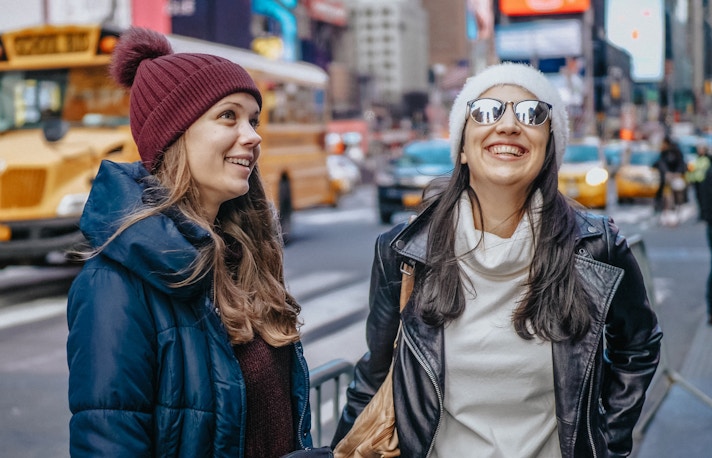 What to look out for?
The weather in New York is cold during November, therefore, keep a check on weather conditions and carry appropriate warm clothes.
Watch out for holiday markets for shopping opportunities, festivals, and seasonal treats.
Accommodation rates are comparatively cheaper since most of November is an off-season for tourists.
Overview of the weather in New York in November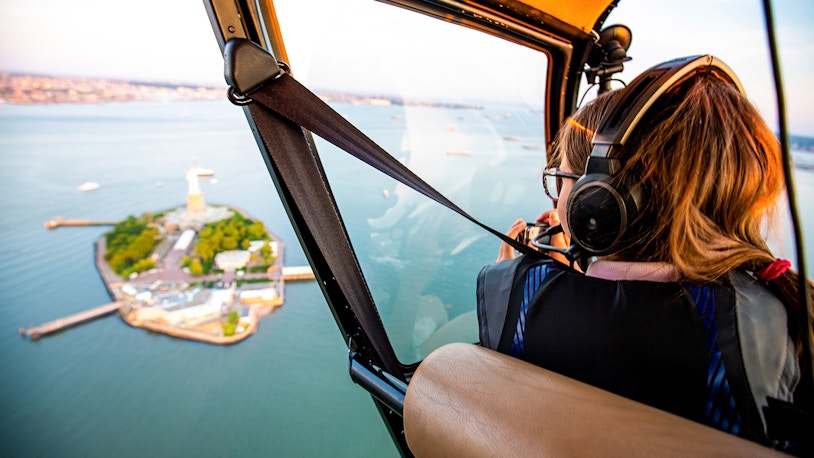 The weather in New York in the month of November is chilly with occasional showers and moderate winds. It is ideal for both indoor and outdoor activities like ice skating and walking tours. Tourist footfall is also comparatively low, making November a great month to visit New York.
Average temperature: High: 6 degrees C, Low degrees: 13 degrees C
Average rainfall: 85mm
Daily wind speed: 14.2 mph
Temperature of sea: 10 degrees C
Average daylight: 10 hours
Best time to visit New York
Best things to do in New York in November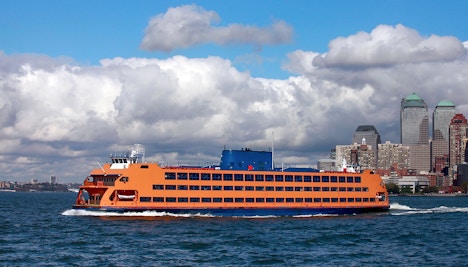 Staten Island
One of New York City's five boroughs, Staten Island offers a quieter and more suburban escape from the bustling city. Known for its scenic beauty, it is home to the Staten Island Ferry, which provides stunning views of the Statue of Liberty and Manhattan's skyline. Staten Island boasts rich history, with attractions like the Staten Island Museum and the historic Richmond Town. Its diverse communities and parks, including the Staten Island Greenbelt, make it a great place for nature lovers.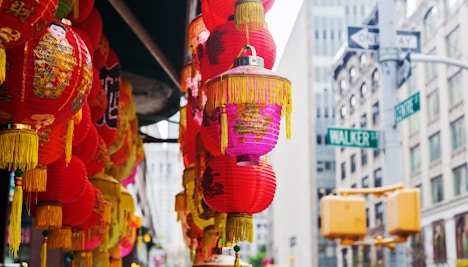 A tour of Chinatown
Chinatown, located in Lower Manhattan, is a vibrant neighborhood that offers a glimpse into Chinese culture, heritage, and traditions. It's famous for its authentic Chinese cuisine, bustling streets, and colorful markets. Find delicious dim sum, exotic ingredients, and unique trinkets. The neighborhood is also home to cultural institutions like the Museum of Chinese in America. It's a captivating place to explore, filled with history, heritage, and a lively atmosphere that's a testament to Chinese-American culture.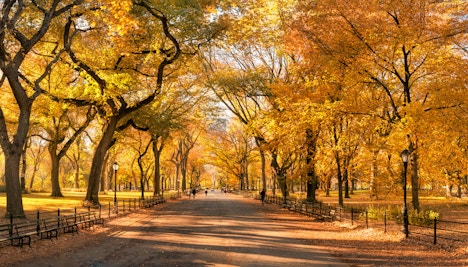 Check out the Colors of the Fall
In November, New York transforms into a stunning tapestry of autumn flowers. Parks and gardens, like Central Park and Brooklyn Botanical Garden, come alive with vibrant hues of red, orange, and yellow as trees shed their leaves. Chrysanthemums, with their rich and varied colors, are a prominent choice for gardens and floral displays. Asters and marigolds also grace the landscape, while the golden foliage provides a breathtaking backdrop. These fall blooms create a warm and inviting ambiance, making November in New York a truly picturesque and colorful season.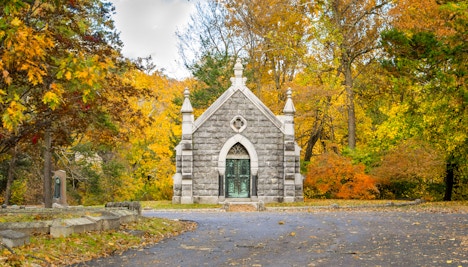 The Sleepy Hollow Cemetery & Old Dutch Church
The Sleepy Hollow Cemetery and Old Dutch Church, nestled in Sleepy Hollow in New York, are known for their connection to Washington Irving's "The Legend of Sleepy Hollow." The historic Old Dutch Church, dating back to the 17th century, offers a glimpse into the area's rich Dutch heritage and the setting for the story's eerie events. The cemetery is a picturesque final resting place for many notable figures, enveloped in stunning fall foliage. The Headless Horseman legend and tranquil beauty of the cemetery make this a captivating destination for history and literature enthusiasts alike.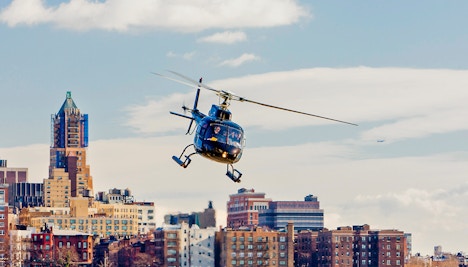 New York Helicopter Tours
Experience the excitement of a helicopter tour, providing breathtaking aerial views of New York City. Listen to live commentary from your pilot as you glide above famous landmarks like the Statue of Liberty, Central Park, and the Empire State Building. Admire the towering skyscrapers and the distinctive bridge connecting Staten Island to New York. This thrilling and informative journey offers a unique and enjoyable perspective on the city's magnificence from the skies above.
Take a helicopter tour of New York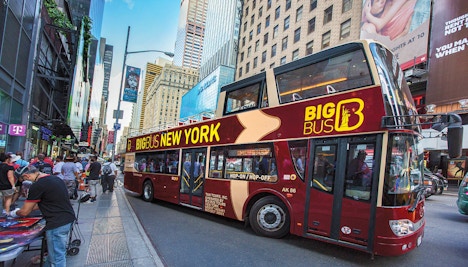 New York Hop On Hop Off Tours
Discovering New York City is made easy and pleasurable with the hop-on, hop-off bus tour. You can appreciate the city's famous landmarks and architectural marvels from different angles. The bus provides two routes, one for downtown and another for uptown, making stops at important spots like Times Square, the Empire State Building, and Central Park. With informative guides offering commentary in various languages, you can deepen your knowledge of the city's attractions. It's a flexible and enjoyable way to explore the Big Apple at your leisure.
Book a New York Hop On Hop Off tour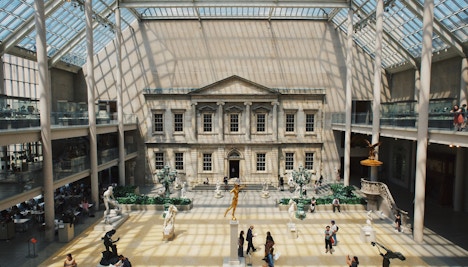 The Metropolitan Museum of Art
The Metropolitan Museum of Art, often referred to as 'The Met', is a world-renowned cultural institution in New York. Located along Fifth Avenue, it houses an extensive and diverse collection of art spanning over 5,000 years. Visitors can explore everything from ancient Egyptian artifacts to modern masterpieces. The museum's iconic façade and grand interiors are as impressive as the treasures within, making it a must-visit destination for art enthusiasts and history buffs alike.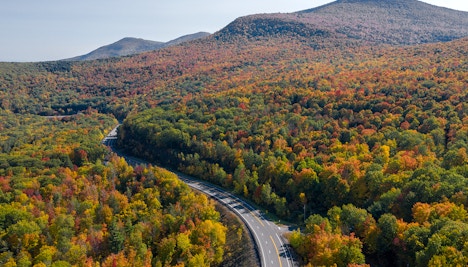 Hudson Valley
Hudson Valley, a picturesque region in upstate New York, is known for its natural beauty, historic sites, and charming towns. Nestled along the Hudson River, it features stunning landscapes, vineyards, and the iconic Catskill Mountains. Visitors can explore historic estates like Kykuit, the Rockefeller Estate, or hike in scenic state parks. The region offers a delightful escape from the city, with a rich cultural heritage and an array of outdoor activities.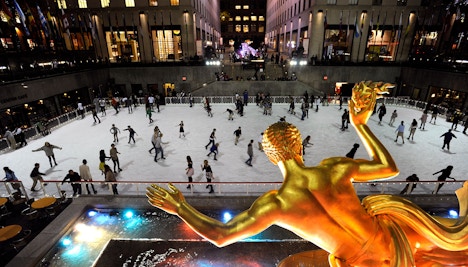 Rockefeller Center
Rockefeller Center is a world-famous entertainment and commercial complex. During winter, it hosts an iconic ice skating rink, a symbol of holiday magic, situated below the towering golden Prometheus statue. On top of the complex is the 'Top of the Rock' observation deck, providing awe-inspiring panoramic views of New York City. From here, visitors can marvel at the city's skyline, including landmarks like the Empire State Building and Central Park, making it a must-visit attraction for breathtaking vistas.
Christmas at the Rockefeller Center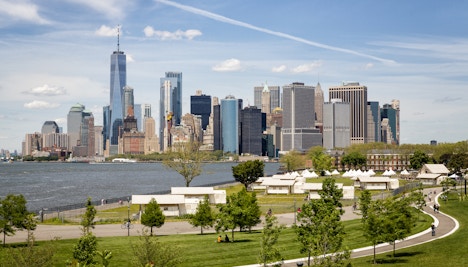 Governor's Island
Governors Island, a 172-acre island in New York Harbor, is a unique urban oasis. Accessible by ferry from Lower Manhattan, it offers a blend of history, green spaces, and cultural events. The island boasts historic military structures, beautiful gardens, and is a venue for art exhibitions and outdoor festivals during the warmer months. Governors Island provides a peaceful and scenic retreat from the city's hustle and bustle.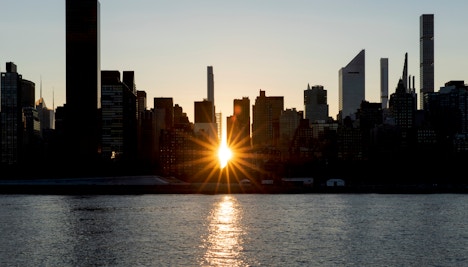 Experience Reverse Manhattanhenge
'Reverse Manhattanhenge' is a jaw-dropping and fascinating celestial event that occurs twice a year in New York, opposite to the famous 'Manhattanhenge'. During the summer solstice, typically around late May and early July, the sun aligns perfectly with the east-west streets, creating a mesmerizing spectacle. Unlike Manhattanhenge, where the sun sets directly along the city grid, in Reverse Manhattanhenge, the sun rises in perfect alignment, casting a warm and stunning glow down the urban canyons of Manhattan, delighting photographers and onlookers alike.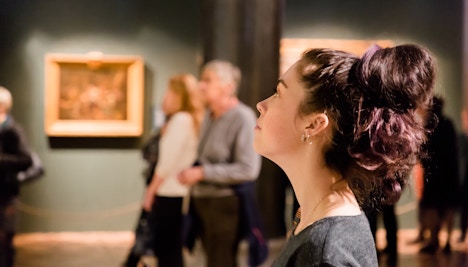 Fotografiska Museum NYC
Fotografiska Museum NYC is a contemporary photography museum that offers a platform for innovative and thought-provoking exhibitions, showcasing the works of both established and emerging photographers. The museum's exhibits often explore societal, cultural, and environmental issues, providing a unique lens through which to view the world. With an emphasis on visual storytelling, Fotografiska NYC is a must-visit attraction for photography enthusiasts and those seeking a fresh perspective on important global topics.
Events in New York in November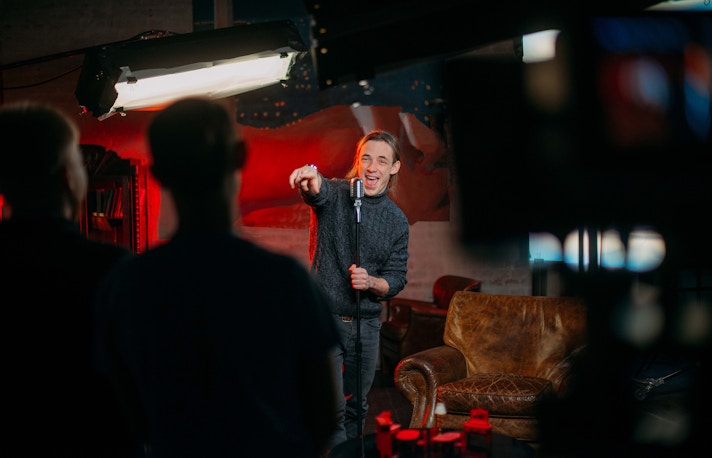 New York Comedy Festival
The New York Comedy Festival is a yearly event featuring a star-studded lineup of comedians performing at various venues across the city. Launched in 2004, it's become a major comedy festival, offering stand-up, improv, and sketch performances, providing laughter and entertainment to audiences.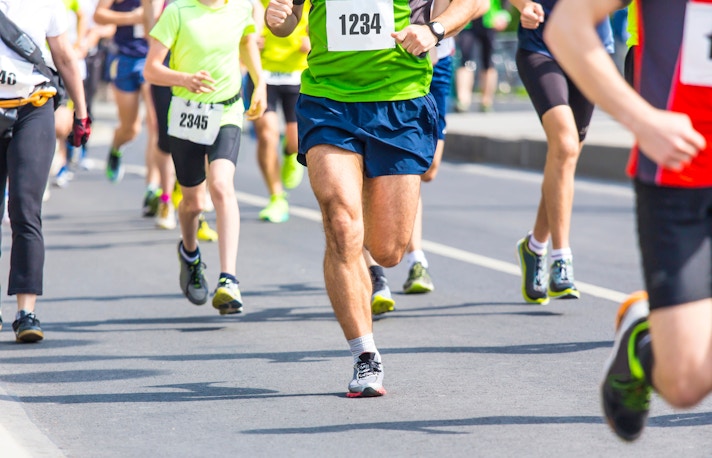 New York Marathon
The New York Marathon is one of the most prestigious and popular long-distance running events in the world. Held annually, it attracts elite athletes and thousands of participants from around the globe. The marathon's iconic route winds through all five boroughs of the city, culminating in Central Park. It's celebrated for its challenging course and incredible crowd support.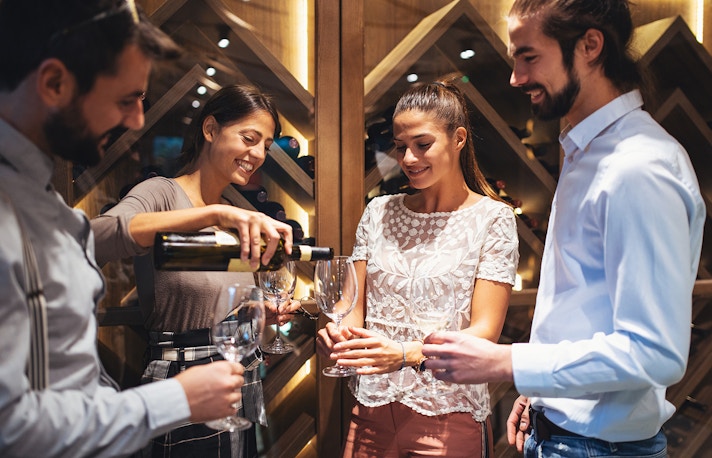 Brooklyn Crush Wine & Artisanal Food Festival
Brooklyn Crush is a popular wine and food festival that brings together wine lovers and food enthusiasts. It offers a wide array of wines from around the world, paired with artisanal food and live entertainment. The festival celebrates the culinary and oenophile delights of Brooklyn and beyond.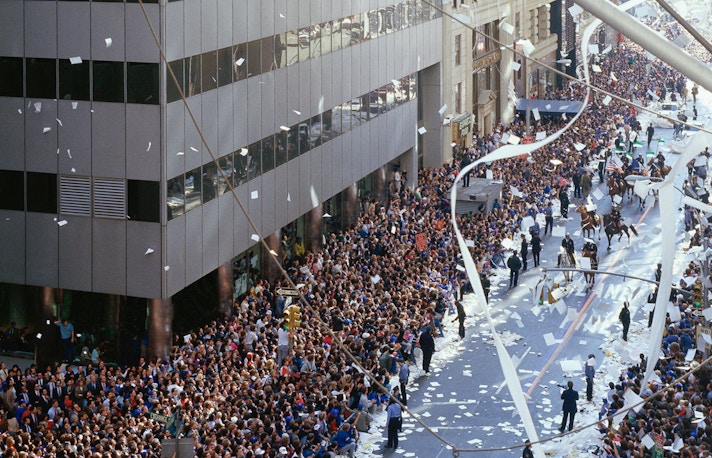 Macy's Thanksgiving Parade
The Macy's Thanksgiving Day Parade is an annual tradition in New York City, featuring massive balloons, colorful floats, marching bands, and celebrity performances. Held on Thanksgiving Day, it kicks off the holiday season and draws millions of spectators along its route.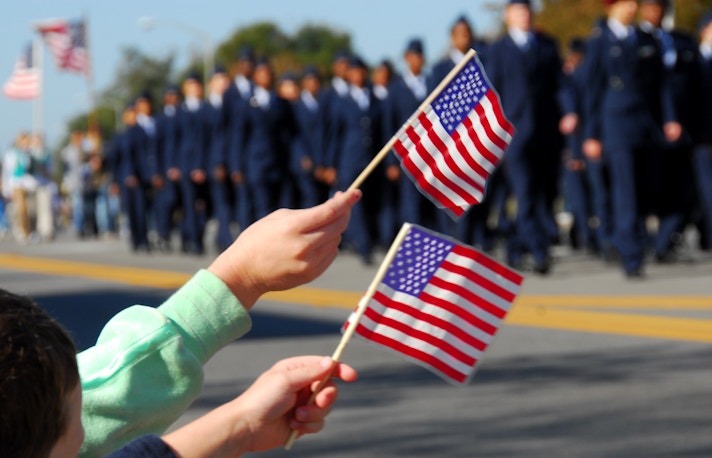 Veterans Day Parade
The Veterans Day Parade in NYC honors and celebrates the service and sacrifices of the nation's veterans. Held on November 11th, it's one of the largest Veterans Day parades in the United States, featuring military units, veterans' organizations, and patriotic displays, marching along Fifth Avenue.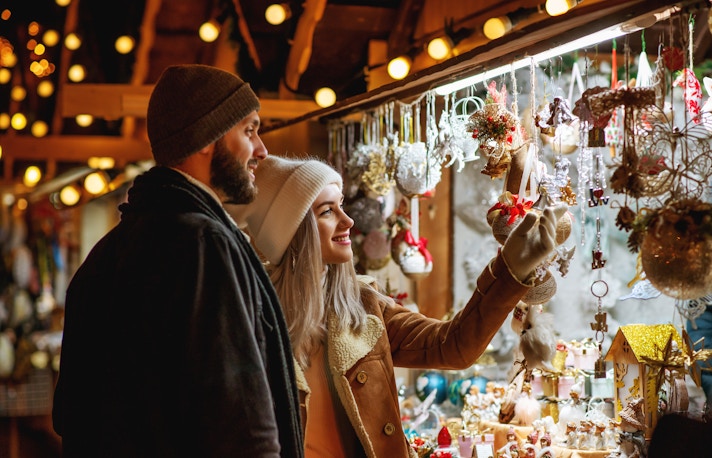 Holiday Markets
The festive holiday markets are a must-visit in New York. Bryant Park's Winter Village offers a European-inspired shopping experience with an ice skating rink, artisanal vendors, and a cozy food village. Union Square's Holiday Market showcases a wide array of unique gifts, crafts, and delectable treats from local and international artisans. These markets create a warm, seasonal ambiance and are perfect for finding one-of-a-kind holiday gifts.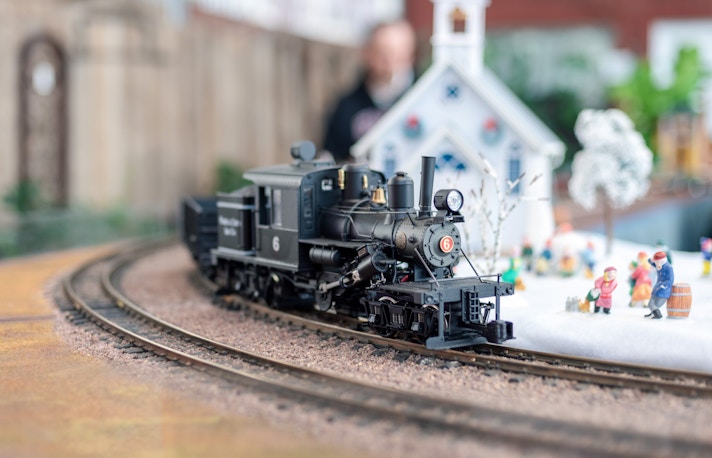 Holiday Train Show
The Holiday Train Show, held at the New York Botanical Garden, is a cherished holiday tradition featuring model trains running through intricate, miniature New York landmarks made of natural materials. It's a captivating display for families during the holiday season, blending botanical beauty and model train artistry.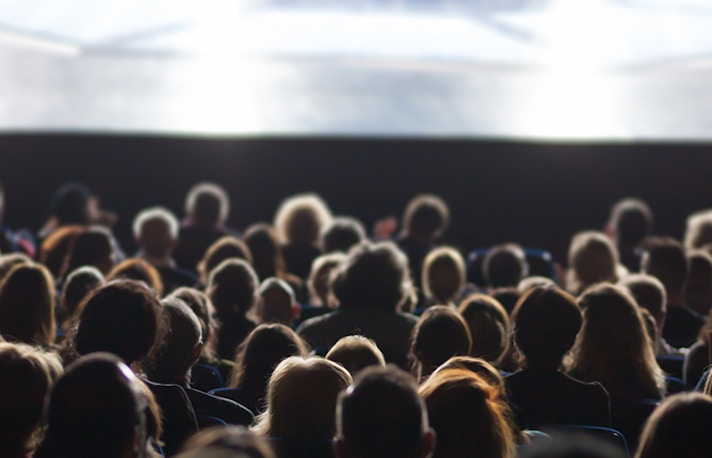 Big Apple Film Festival
The Big Apple Film Festival is an annual event in New York City that celebrates independent filmmaking. It showcases a diverse range of films, from short features to documentaries, providing a platform for emerging filmmakers and attracting cinema enthusiasts.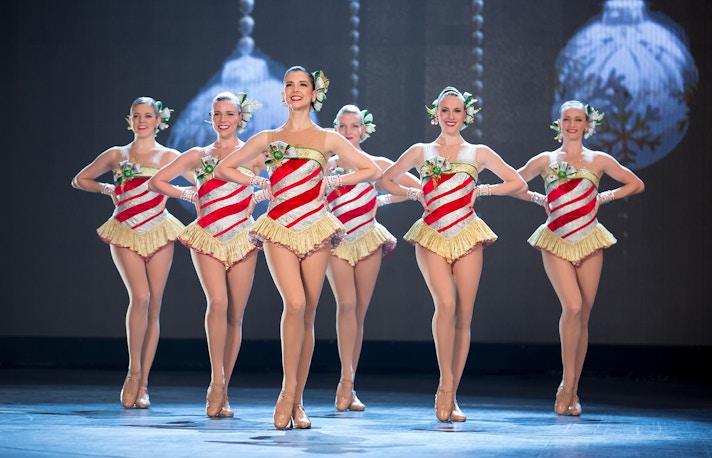 Radio City Christmas Spectacular
The Radio City Christmas Spectacular is a dazzling and iconic holiday show held at Radio City Music Hall. It features the world-famous Rockettes, breathtaking choreography, and festive music, making it a holiday extravaganza that has delighted audiences for generations.
Great Jack O'Lantern Blaze
The Great Jack O'Lantern Blaze is an autumn event held at Van Cortlandt Manor in New York. It features thousands of intricately carved, illuminated pumpkins arranged in creative displays, from towering structures to whimsical scenes. It's a magical and spooky experience, perfect for Halloween enthusiasts.
Know before you visit New York in November
Travel essentials
What to wear?
What to pack?
Transport
Stay
Food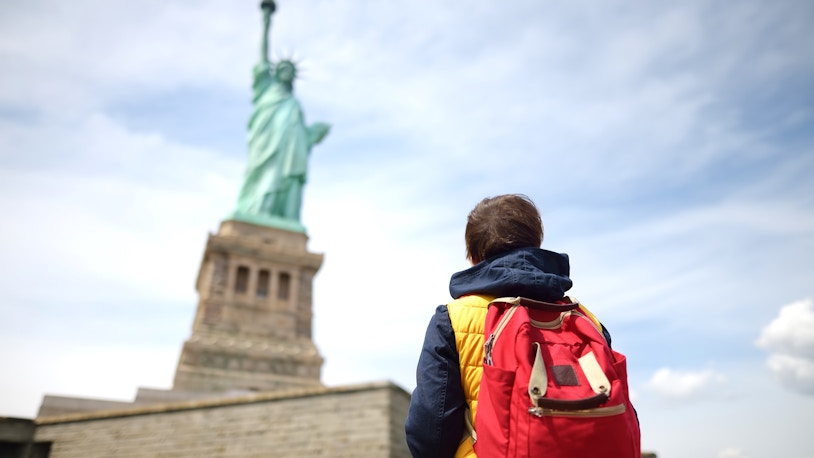 Time zone: GMT-5
Currency: United States Dollars (USD)
Country code: +1-646
Emergency numbers: 911
Travel Guide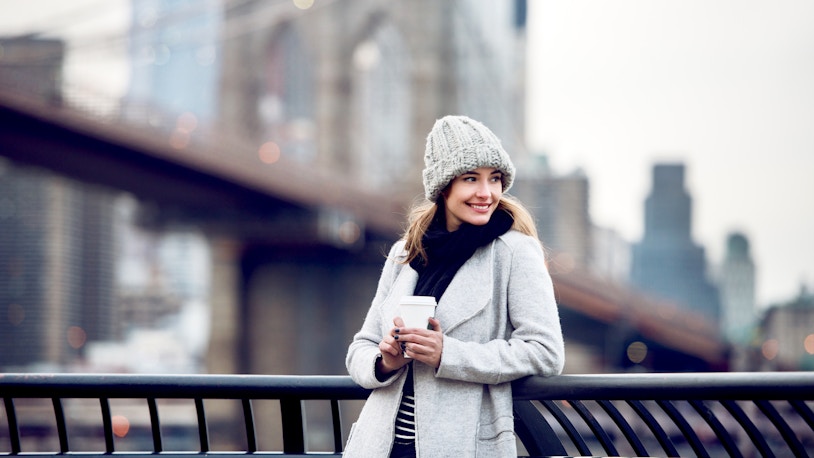 New York experiences cold and chilly weather in the month of November, therefore, you must carry warm clothes like coats, sweaters, jackets, scarves, etc.
Wear lightweight thermal layers for cooler days.
Raincoats, umbrellas, and waterproof boots are recommended since New York sees occasional showers during the month.
Durable and comfortable walking shoes or boots are a must.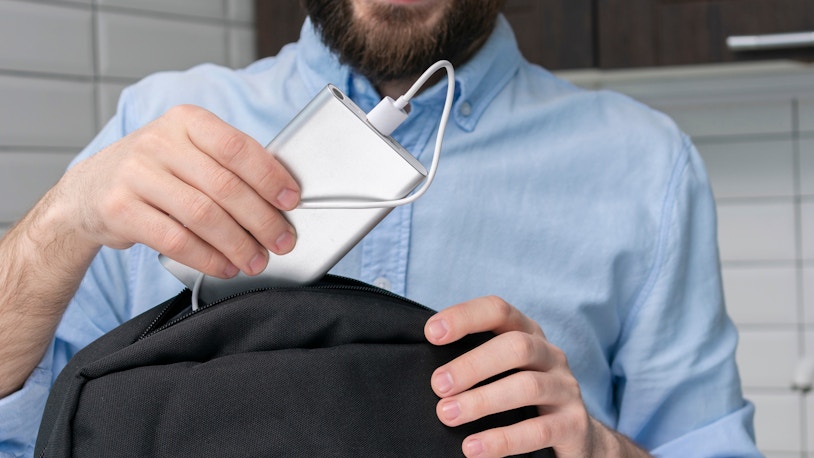 Carry your phone charger and power adapters.
Carry scarves, hats, socks, gloves, and coats to protect yourself from the chilly weather.
New York can be dirty, therefore, carry hand sanitizers as well.
Pack necessary medicines and first-aid essentials.
A chapstick, moisturizer, and lotion are recommended to prevent dry lips and hands.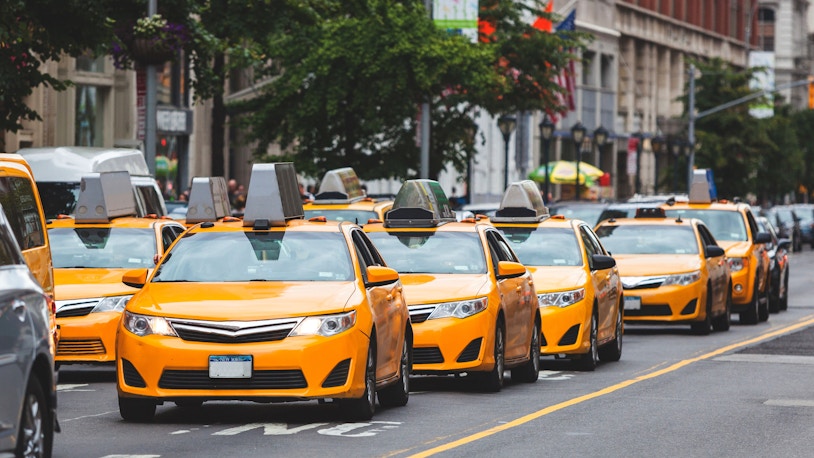 Getting around New York in November:
By subway: The subway network is efficient, affordable, and runs 24/7 connecting all major attractions and neighborhoods in New York.
By taxi: Taxis and ride-sharing services like Uber and Lyft are available across the city and are a warm and convenient option during the cold season.
By bus: The bus network covers areas that are not served by the subway. The buses are heated, making them a warm, comfortable and affordable option in winter.
By ferry: Use the ferry service in New York to travel between Manhattan, Brooklyn, Queens, and the Bronx, while enjoying panoramic views of the city's waterfront.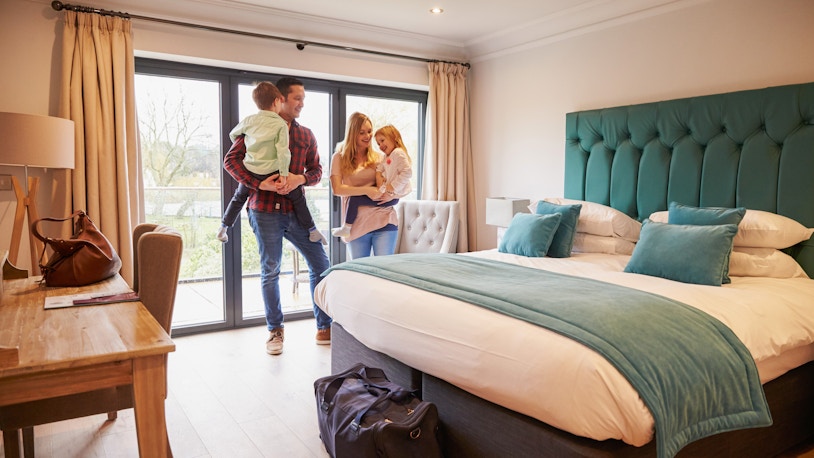 From budget-friendly hostels to luxury hotels and resorts, New York offers a varied range of accommodation options that suit all kinds of budgets.
Budget hotels: Pod 39 Hotel, Q&A Residential Hotel, The Jane Hotel
Mid-range hotels: Row NYC, Hotel 50 Bowery, Arlo NoMad
Luxury hotels: Lotte New York Palace, The Peninsula New York, St. Regis New York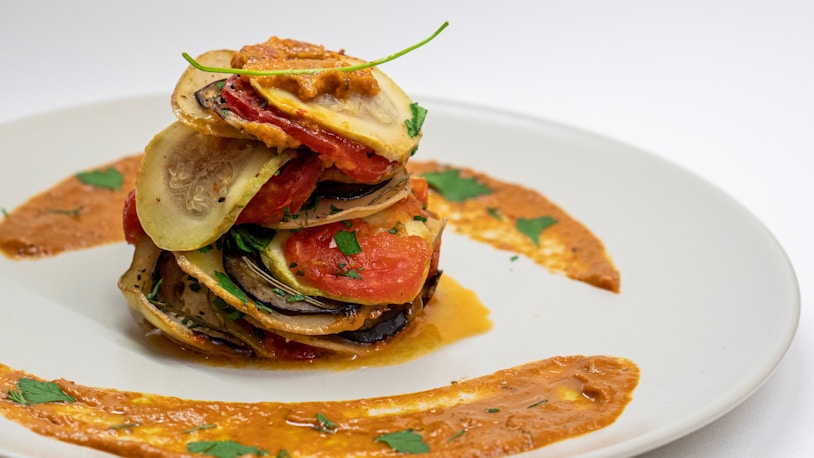 With a plethora of world-class fine dining restaurants, cafes, and bars, New York's culinary scene will leave you spoilt for choice. Here are a few places you can and must visit:
Per Se: Chef Thomas Keller's sophisticated dining destination with three Michelin stars offers efined French-American cuisine and breathtaking views of Central Park.
Momofuku Ko: An intimate and highly sought-after restaurant by chef David Chang, offering a unique tasting menu experience featuring innovative and delicious dishes.
The Press Lounge: Located in Hell's Kitchen, this rooftop bar offers panoramic views of the city skyline and the Hudson River.
Red Rooster: Chef Marcus Samuelsson's Red Rooster offers a modern take on Southern and African-American comfort food, with a lively atmosphere and live music.
Barn Joo: A Korean gastropub in Manhattan offering a fusion of traditional and contemporary Korean flavors, along with a wide range of drinks.
Hacks & tips to visit New York in November 
Book your tickets online and much in advance to avoid last-minute hassles. Keep a check on weather conditions for any cancellations that might happen.
Avail attractive discounts on meals by checking out special pre-show menus at cafes and restaurants located near Broadway theaters.
For extensive travel within New York, get a MetroCard, which provides open access to all MTA-managed transport routes.
Use public transport as much as you can because it is the most efficient, convenient, and cost-effective way to get around the city.
Don't forget to carry warm clothes, thermal layers, and other winter accessories to protect yourself from the cold.
The holiday markets at Bryant Park and Union Square are a must-visit. Don't miss them!
The month of November is filled with exciting events and festivals, like Macy's Thanksgiving Parade, Radio City Christmas Spectacular, and Great Jack O'Lantern Blaze, that will leave you spellbound. Make sure to not miss them.
Explore New York through the year
Frequently asked questions about visiting New York in November
Is November a good time to visit New York?
Yes. November is a good time to visit New York because it marks the onset of the winter season in the city. The colors of the fall are an absolute treat for the eyes while the chilly weather adds to a great holiday experience.
What are the best things to do in New York in November?
Go ice skating at Rockefeller Center, check out the beautiful fall foliage at Central Park or New York Botanical Garden, take part in the New York Marathon, catch a Broadway show, visit the holiday markets at Bryant Park and Union Square, witness Reverse Manhattanhenge, and check out the Brooklyn Crush Wine & Artisanal Food Festival for a great selection of wine and culinary treats.
Is New York cold in November?
Yes. New York is cold in November since the month marks the onset of the winter season in the city.
How hot is New York in November?
New York is not hot in November. Autumn gives way to the winter season, causing a drop in temperatures.
Can you swim in New York in November?
No. You cannot swim in New York in November because the temperature of the sea is cold and chilly.
Is it sunny in New York in November?
It is quite sunny in New York in November but there may be light showers on a few days of the month.
What clothes to wear in New York in November?
Wear warm clothes like jackets, long-sleeve shirts, scarves, coats, sweaters, and thermal layers to protect yourself from the cold weather.
Is it rainy in New York in November?
It isn't rainy but New York does experience light, occasional showers in the month of November.
Is New York expensive to visit?
New York is usually one of the most expensive cities to visit but most of November is an off-season for tourism, which means access to accommodation and popular attractions are easier and cheaper.
New York is fairly safe. However, avoid going to deserted areas alone at night and watch out for pickpockets in busy streets.
What can I see in New York in November?
There are several attractions across New York that you can visit in November like Central Park, Times Square, the New York Public Library, Fotografiska Museum NYC, Staten Island, Hudson Valley, The Sleepy Hollow Cemetery & Old Dutch Church, Top of the Rock observation deck, The Edge NYC, and more.
What are the major events in New York in November?
New York hosts several amazing events in November that you must check out. A few of them include Macy's Thanksgiving Parade, New York Marathon, Veterans' Day Parade, Brooklyn Crush Wine & Artisanal Food Festival, Radio City Christmas Spectacular, New York Comedy Festival, and Great Jack O'Lantern Blaze, among others.
What is the average temperature in New York in November?
The average temperature ranges between 6 to 13 degree Celsius in November.
What are the best things to do with kids in New York in November?
You can take your kids to a Broadway show or ice skating at Rockefeller Center. Family picnics at Central Park are a great idea too. You can also take them to the New York Aquarium or Bronx Zoo. You can take the kids to museums like the American Museum of Natural History, Children's Museum of Manhattan, Brooklyn Children's Museum, Museum of Mathematics, New York Hall of Science in Queens, and the Intrepid Sea, Air & Space Museum for interactive and fascinating exhibits, hands-on experiences, and educational tours. The kids will also love Adventure Land and Coney Island, amusement parks featuring fun and thrilling rides.